Regular price
$65.99
Sale price
$59.99
Unit price
per
Sale
Sold out
We actually think it's the BEST muffin pan...but didn't want to brag
We created the original Edge Brownie Pan which went on to become an international hit and then we put our thinking caps on again and decided our next pan innovation would be a muffin pan.
(Because muffins and cupcakes are just as awesome as brownies!)
✔️Premium silicon-based nonstick coating
✔️Single-piece construction
✔️No seams or joints to worry about to clean
✔️We added handles to make it even easier to use
✔️
Heavy gauge cast aluminum construction


Ideal for muffins, cupcakes, individual desserts, bites, and if your grandma is like ours...mini meatloafs.
Shipping

We ship anywhere in the continental United States. Just add the product to your cart and when you enter your zip code you'll find out your shipping costs and transit times.
Share
View full details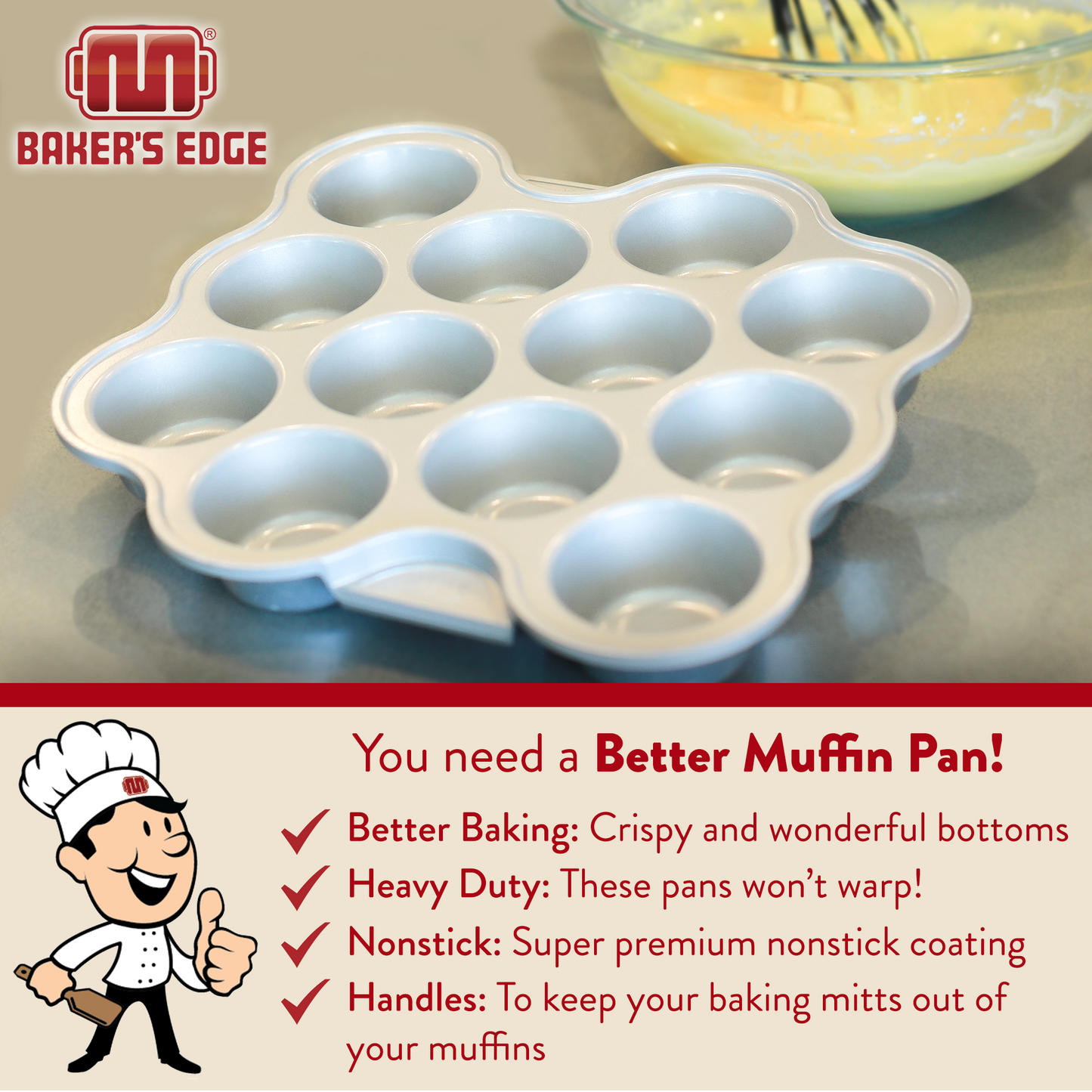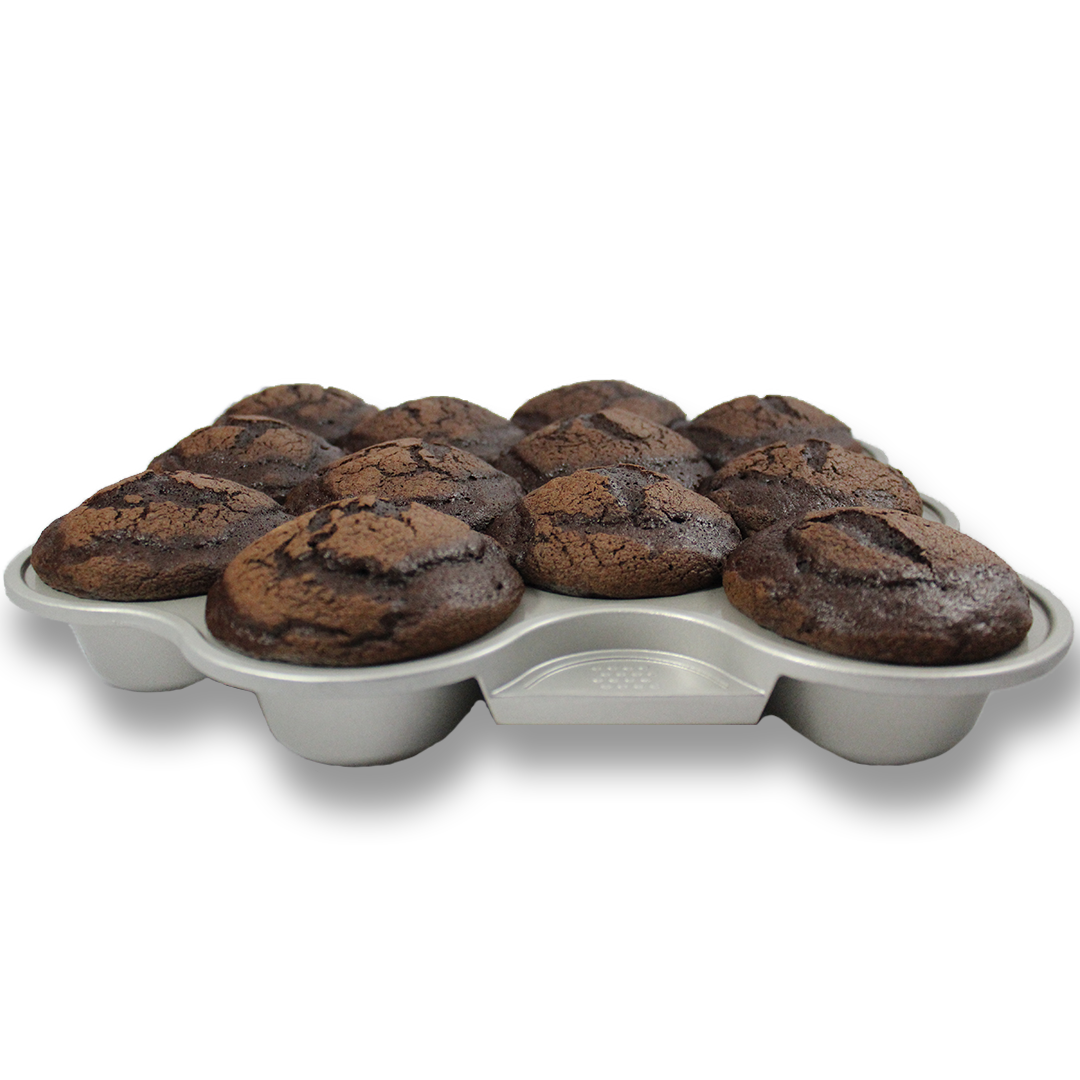 Do you need another muffin pan? Yes! You need a Better Muffin Pan.
We wanted to make a better muffin pan! And we did!

✔️ Heavy Duty: These pans won't warp! They are made with heavy-duty cast aluminum.
✔️ Nonstick: We applied our super premium silcon-based nonstick coating.
✔️ Easy To Clean: We made all of the tough-to-clean areas smooth, round, and easy to clean.
✔️ No Wasted Space: No more burning smoke into your goodies - this pan is shaped to avoid those extra spaces that collect batter before baking.
✔️ Handles: You won't realize how much you've wanted handles until you try it. Our easy-to grip recessed handles keep your muffin mitts out of your muffins.
This is why it's a Better muffin pan.. and yes it's worth getting!
Better Muffin Pan Super-Duper Details
✔️ Inside Box: Pan, Recipes Insert, and Potential for Awesome.
✔️ Dimensions: 12.75" x 12.4" x 1.6"
✔️ Muffin Cups: 12 Standard
✔️ Total Batter Volume: 5 cups
✔️ Weight: 2.5 Pounds
✔️ Nonstick Coating: Premium Grade
✔️ Material: Cast Aluminum
✔️Oven Safe: 500 Degrees
✔️ Recommended Utensils: Nylon, Wood
✔️ Cleaning: Hand Wash & Dry Immediately, Soak 5 Minutes Only If Needed
✔️ Awesomeness Rating Scale From 1-10: 11